Lots of homeowners are turning to paint to brighten their dark, outdated brick. Did you know you can use paint and keep a real brick look?
The Brick-Anew fireplace paint kit makes it easy to get a new, lighter look for your brick, but it doesn't look like you just slapped on a can of paint. The specialty kit keeps the natural brick look for the price of paint. Check it out!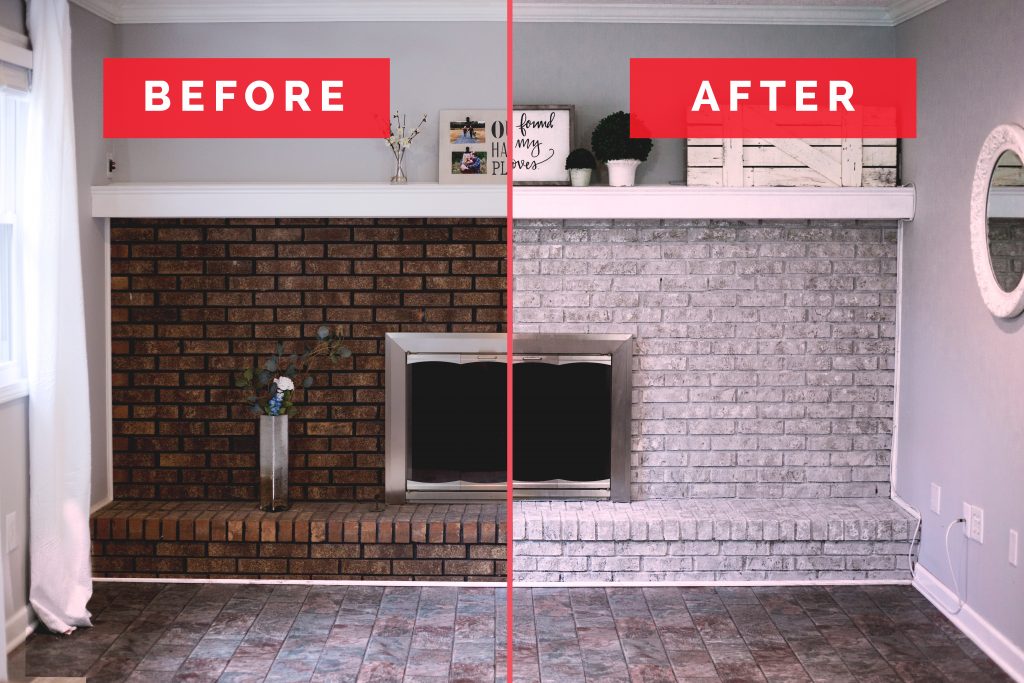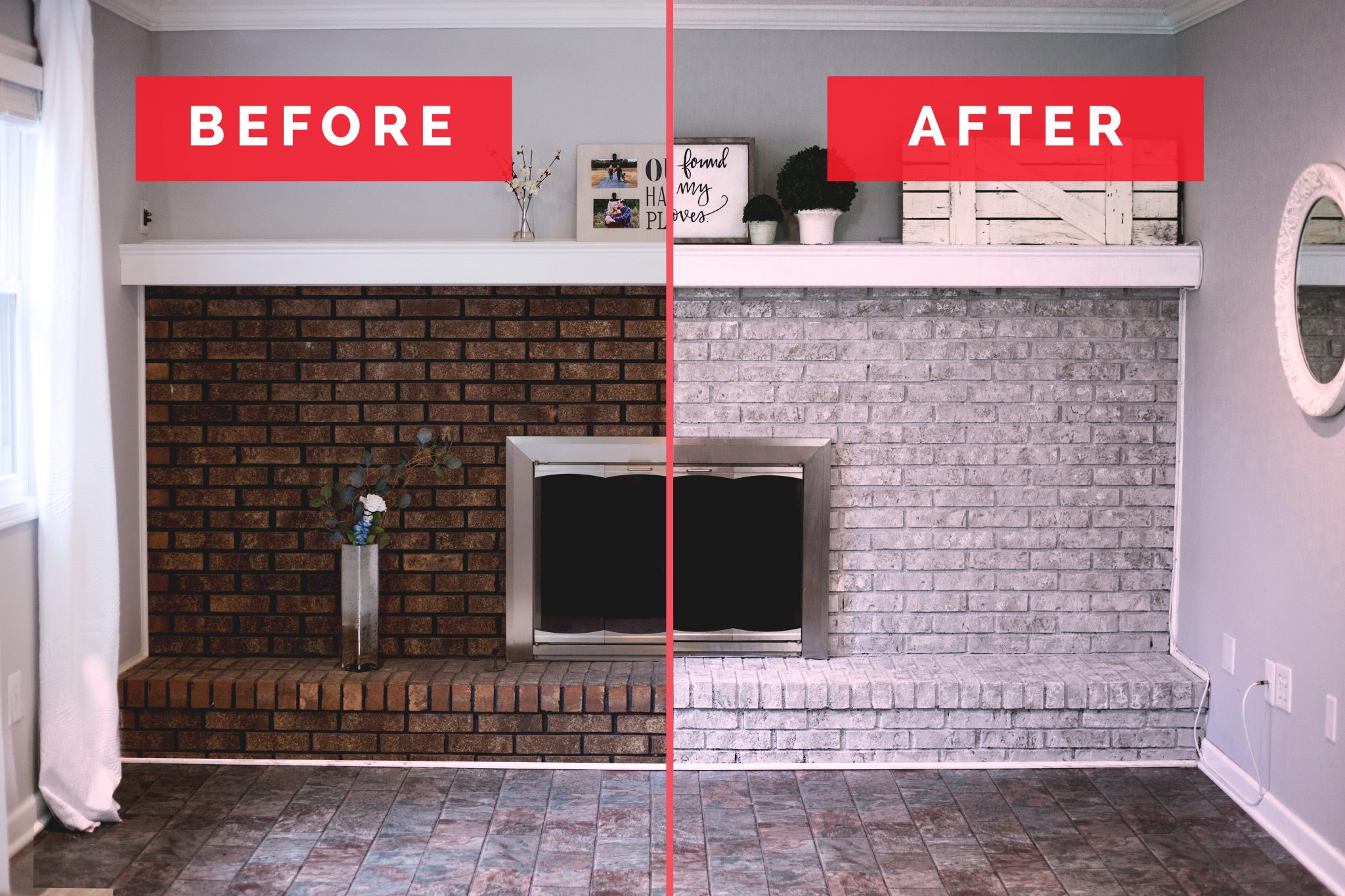 This is an all-inclusive, DIY kit that includes everything you need to complete your project. For just $219.00, you get five shades of latex paint (formulated for use on brick), medium and small paint brushes, a paint tray, painter's tape, a sponge, rollers, a roller handle, and a protective glove.
The kit also includes detailed instructions that take you through the process step-by-step. This makes it easy to complete whether you've been painting your whole life or have never painted before.
This paint kit can also be used to add life back into painted brick. It works equally well on unpainted and painted brick so you can add a natural brick look back into a previously painted fireplace.
Tanya is part of Brick-Anew's customer service team. She says,
"Brick-Anew has been around for over 10 years. People are always so happy to find our website. Our product makes it look like you tore out your ugly brick and replaced it with a lighter colored new brick"

Tanya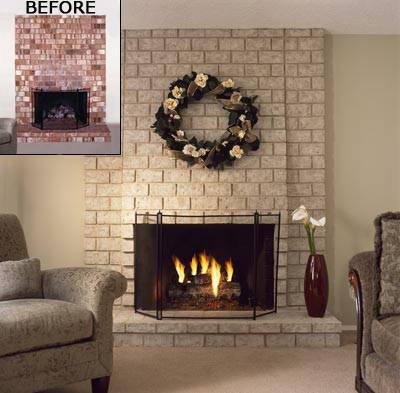 So many houses built in the 1970s have dark outdated brick fireplaces, some even with dark mortar. Tearing it out and rebuilding it, or even resurfacing it with stone, marble, or granite, can cost thousands of dollars. The Brick-Anew paint kit is just over $200.
Many homeowners appreciate the price of a paint makeover but don't like the painted brick look. This paint kit is unique in that it has the price of paint but delivers a transformative natural brick look.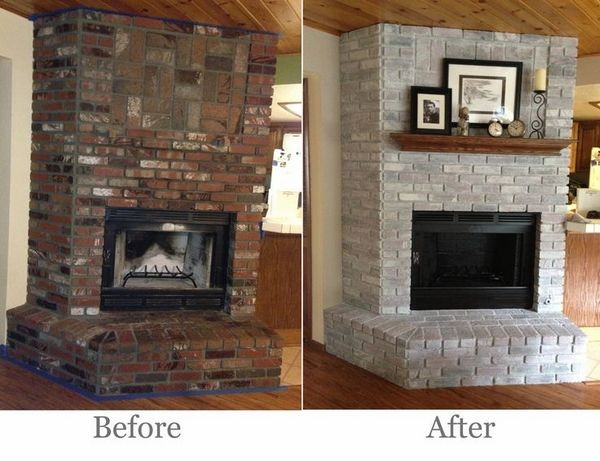 Tanya, who has talked with hundreds of unsure customers says, "Some homeowners don't like the idea of covering brick with any kind of paint. No matter how ugly the brick is, they are still hesitant to paint over it."
She is right in pointing out, however, that if the brick is ugly, something needs to be done to improve the look! Everyone deserves to enjoy their fireplace, and paint is the least expensive remodeling option available.
Tanya laughed when she recalled answering a customer service call to hear a gruff voice on the line: "My wife used that Brick-Anew product on our fireplace while I was out of town. I'm a truck driver, and I didn't know she was going to do it."
Thinking the customer was upset, Tanya says she thought, "Oh no, what's coming next?"
But the voice continued, "I can't believe it looks like real brick. I hate to say it, but I like it. Just wanted to call and let you know." Whew!
"Brick-Anew has drastically updated and modernized not only my brick fireplace, but my entire living room. The whole process was easy and only took me one day"

Dawn Gratton, Brick-Anew customer
Another time, a customer called to tell a story about her home renovation. She had contractors in her house doing various projects for several weeks. On their day off, she used Brick-Anew to paint her fireplace.
The next day, the contractors asked if brick masons had come and how they finished so quickly. She explained she had used a paint kit to get a real brick look.
She told us the contractors were up close, looking at the brick and touching it. They didn't believe it was paint since it looked just like real brick!
Brick-Anew offers their paint kit in three color schemes: Twilight Taupe, Misty Harbor, and Frosted Sunshine. They also have a helpful video for choosing the best color scheme for your home.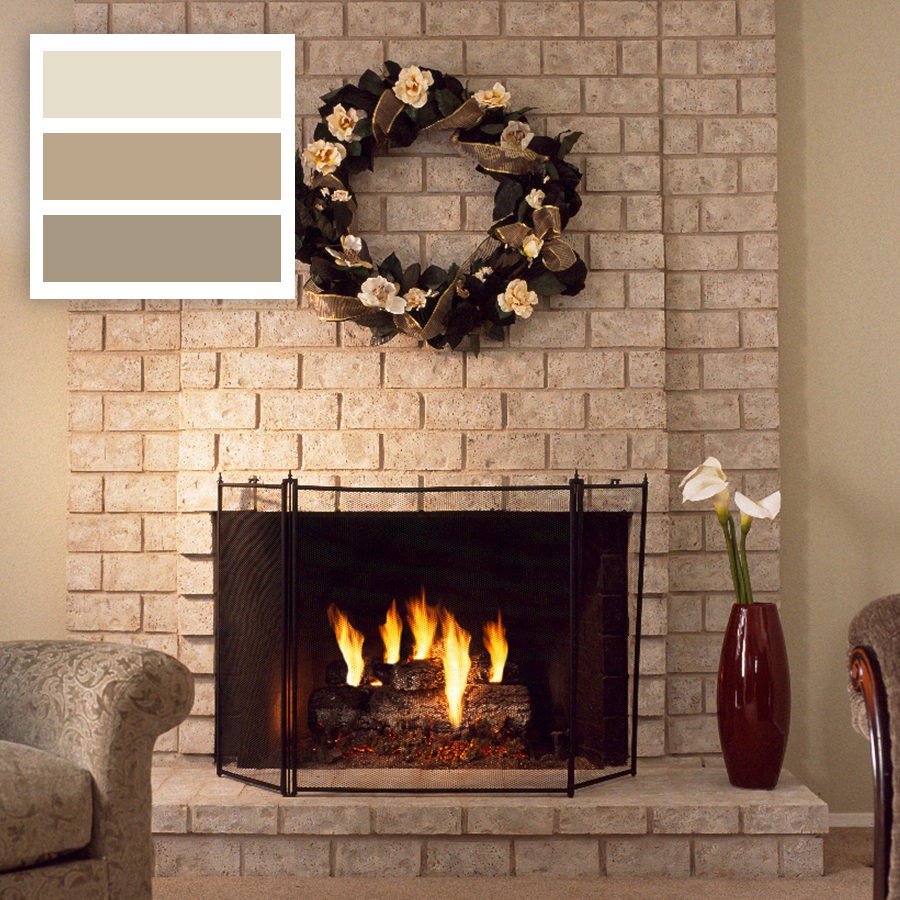 So if you're looking for an easy solution to outdated brick or if you need to add life back into painted brick, you may want to give Brick-Anew a try. They have a money-back guarantee, so if you hate it, you can get your money back.
For just over $200 per kit, what have you got to lose? Like hundreds of other customers, you may end up loving your new fireplace and wonder why you didn't remodel it sooner.