Check out these inspiring designs for your painted stone fireplace.
Stone fireplaces work as a great focal point in any home. With a unique texture and rustic feel, their texture and design can add so much to any room. However, a bad paint job can easily make a fireplace a sloppy, outdated feature. Understanding that your ugly fireplace can be saved with a simple paint job can totally inspire an indoor renovation. Check out these modern paint colors that can update your fireplace, and your entire home.
While beautiful painted stone fireplace before and after photos look great, understanding how to achieve these looks might seem overwhelming. These projects aren't always as impossible as they seem. It could be as simple as a layer of solid paint, but so many possibilities exist when it comes to painted stone fireplaces.
1. Solid White
Painted white stone is an extremely popular trend in home design right now. While it may sound boring, or even too simple, but the bright pop of color can completely change the dynamic of any room. Opting for white stone will make the painting process easy, as well as choosing the colors. As you can see, having a solid, opaque layer of white paint can modernize an otherwise dated style of fireplace. The great thing about white paint is that it can match any room design, and the decor surrounding it can be taken in so many directions. Completely playing off the clean, white look is a great way to brighten a home.
This stone fireplace makeover by A Beautiful Mess truly emphasizes this brightening effect a coat of white paint on your stone can have, dramatically opening up what was already a very dark room to begin with: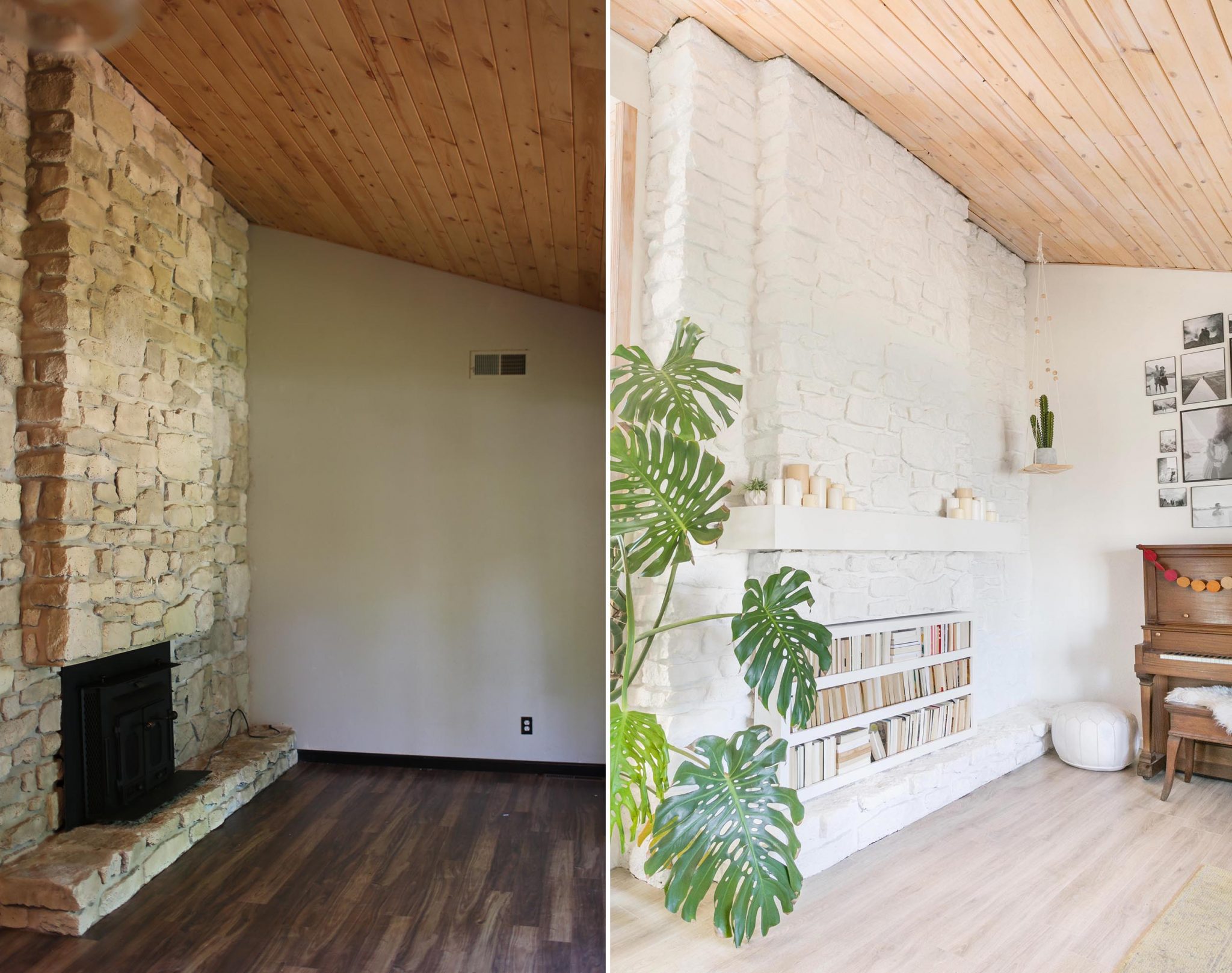 It's hard for your jaw not to drop when you see this, as Laurel Home puts it, "Gorilla Dung" fireplace transformed into a beautiful French/old world look. Just goes to show that even the ugliest of stone fireplaces can be salvaged with the right paint job!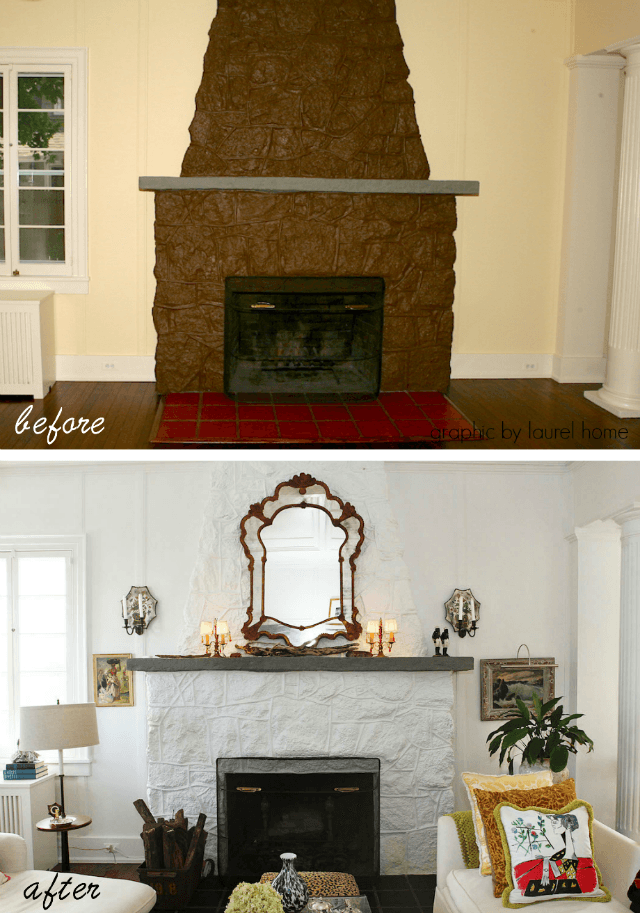 Here's another great example of solid white painted stone courtesy of Most Lovely Things, this time with a slightly different shade of white: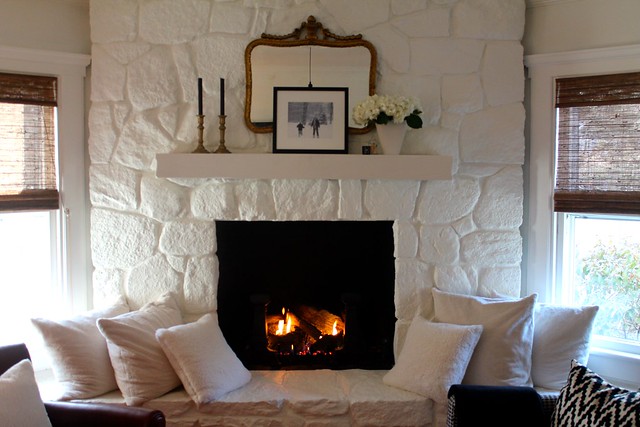 2. Solid Grey
Another great color option for a clean but understated painted stone fireplace is to use neutral shades like greys or taupes. Or you could utilize the best of both worlds, like this stone fireplaces painted with grey-taupe via Snazzy Little Things: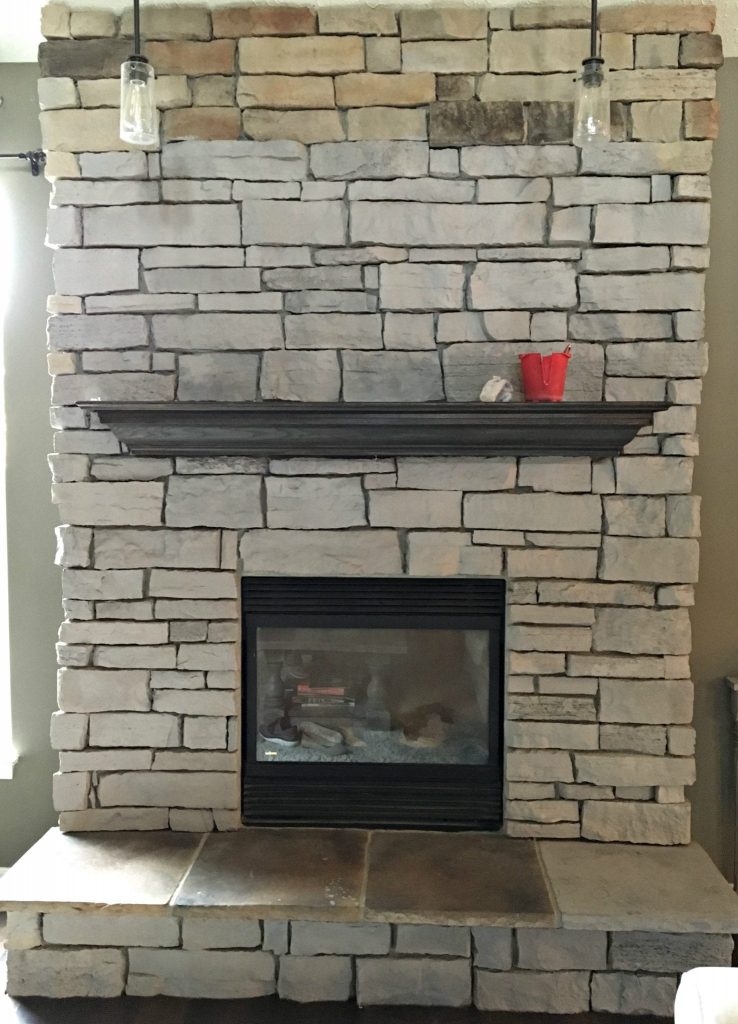 Notice at the the top of the fireplace where Jeanette left a bit of the original stone for comparison's sake... what a difference!
A grey or taupe color is also popular for maintaining the integrity of a more classic stone look. These colors mimic more of the natural shades of stone, but new paint freshens the color and cleans up the overall appearance.
Here's another great example from The Inspired Room of a grey painted stone, this time using a chalk paint:

3. Combining Neutral Tones
Take the grey tones one step further and combine several different colors to achieve a more complex and layered look.'
We love this stone fireplace transformation from Brick-Anew, which utilizes a several different neutral tones to achieve a textured, dimensional look: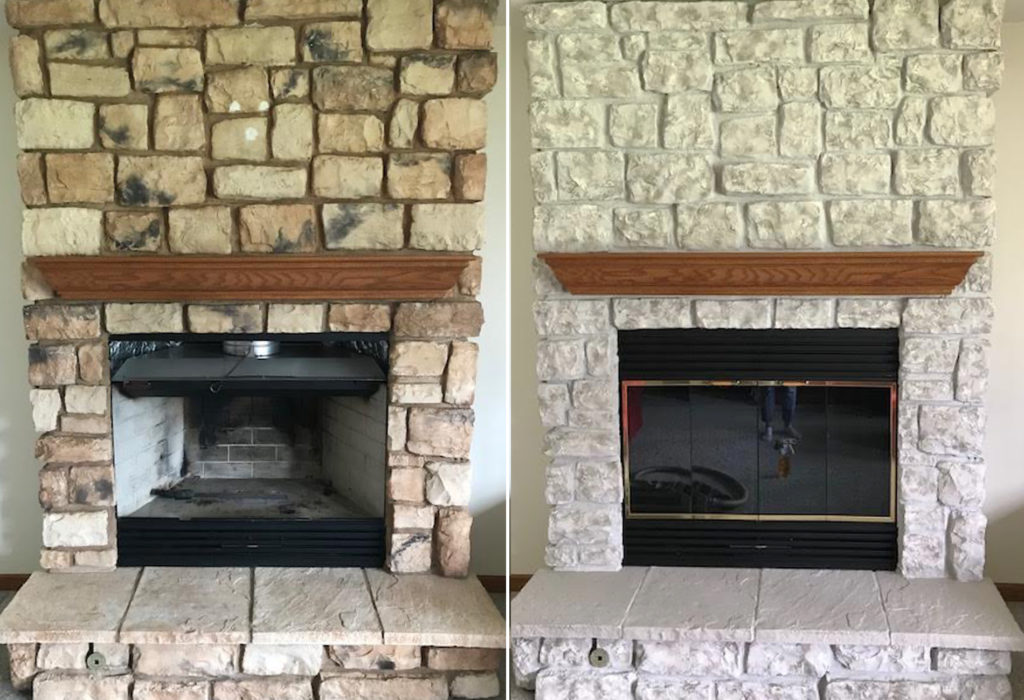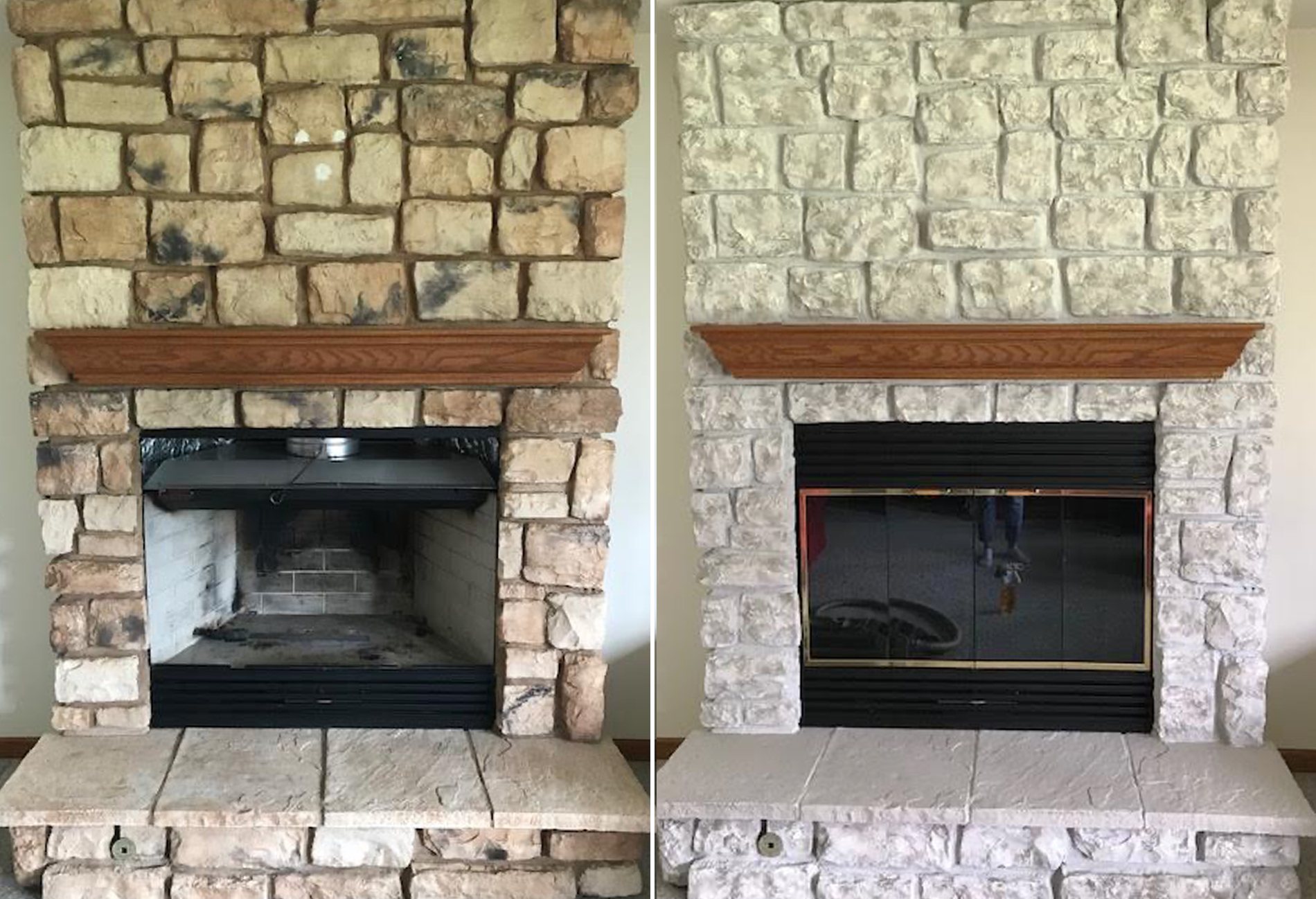 Here's another great example from Pam at The Birch Cottage, who combined a white and a grey shade to give the stone a bit more depth: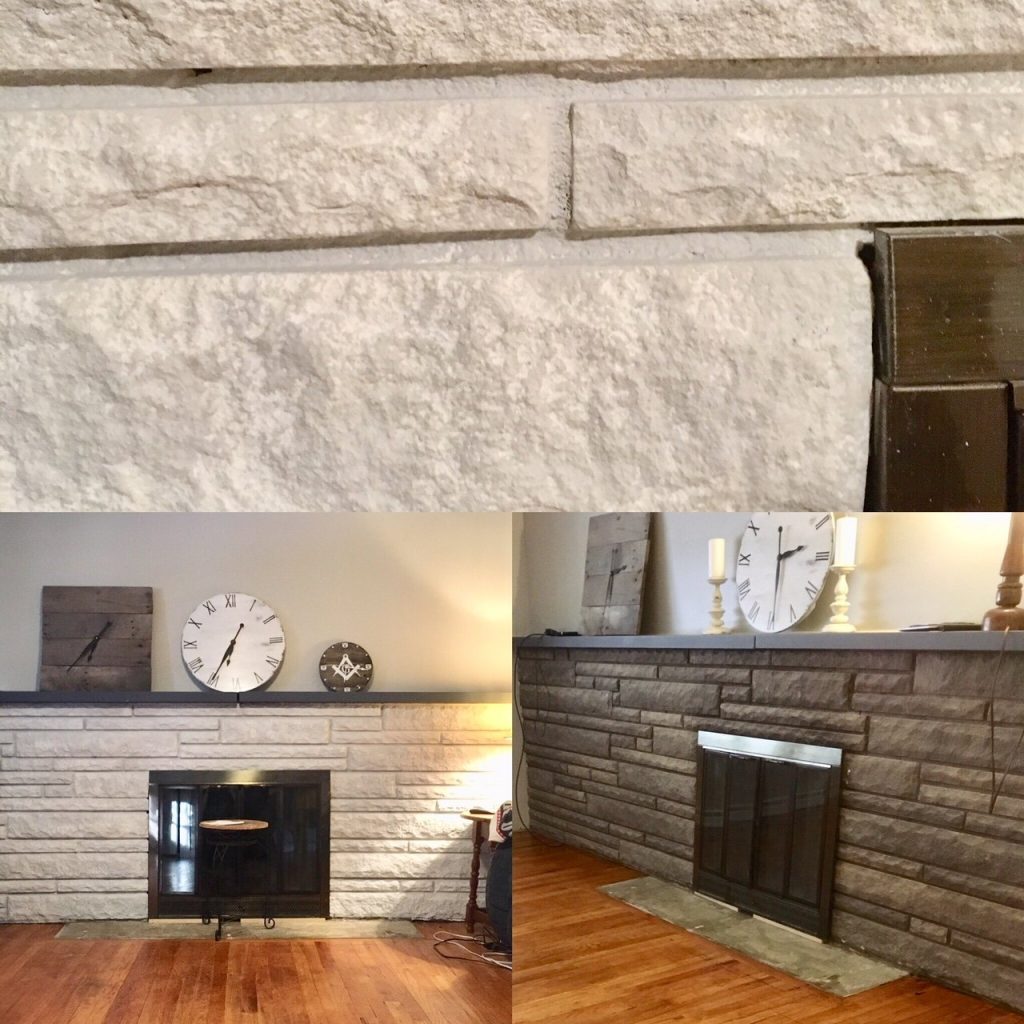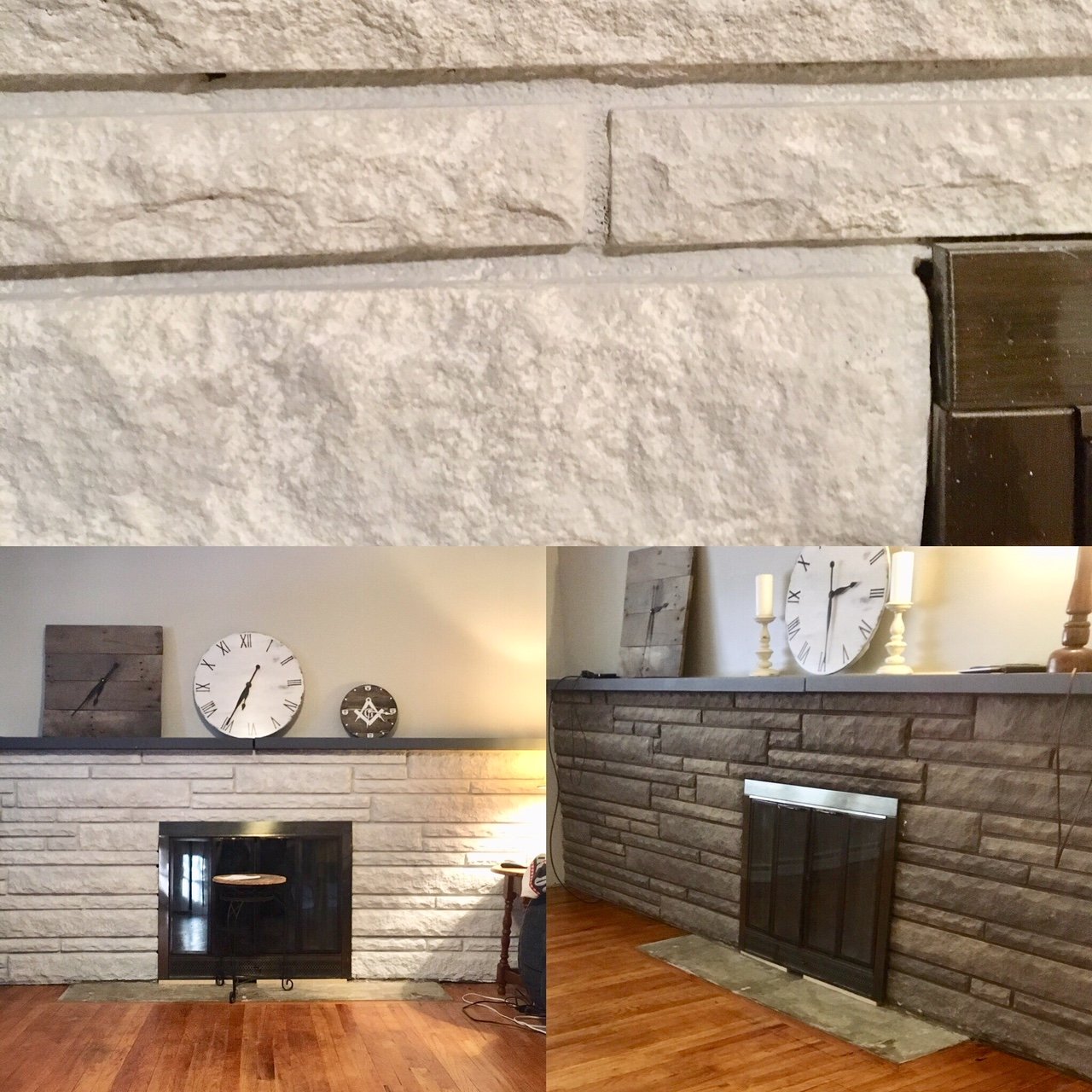 You can see how this stone fireplace transformation from Paper & Fox not only gives the room a breath of fresh air, but is also able to maintain the look of natural stone: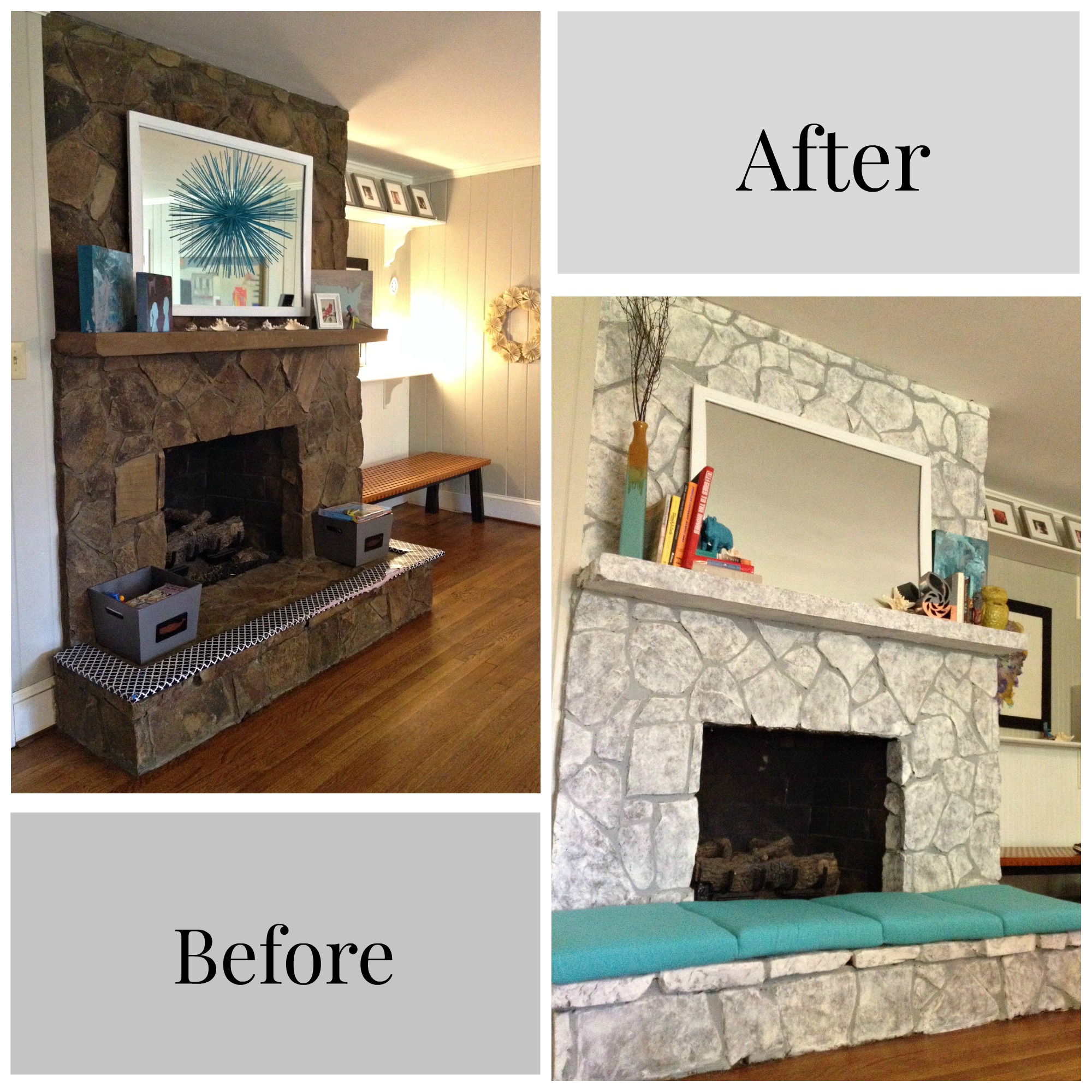 Have you seen or used another paint or method on your stone fireplace and achieved some breathtaking results? Comment below to let us know what you did!